Here's the deal: Black Friday and Cyber Monday are FAST approaching and that means sales on sales on sales. This is the time to do two things:
TREAT YO SELF

Get your holiday shopping out of the way
Anxious yet? Me too. Before we all have panic attacks though, take a deep breath. These are the things you can do to stay out of the red:
MAKE A LIST AND CHECK IT TWICE (get it?)
Ever heard of Evernote? If not, you'll want to make sure you download it now. This gem is the easiest way to keep all the gift ideas you have for people (and yourself) in one place. How is this helpful? Will power is hard, and knowing what you're getting, or at least looking for early will cut down on impulse spending. Your bank account will thank you later.
SLICE DROPS TO THE RESCUE
Ever shop online? Chances are, some of the stuff you've already bought in the past year will be on sale during Black Friday and/or Cyber Monday. Download Slice Drops, and you'll be able to get the difference in price back. Yay free money!
BUDGET, BUDGET, BUDGET
Before you start shopping, you need to know how much disposable cash you have to throw out there – and Mint is the best way to get your ducks in a row. You'll see where your money is going and how much you have. You'll want to keep this app around throughout the year, too. Yay adulting!
GET THAT PAPER (or at least know how much paper you will be getting)
So you have your budget this season. Great. Inevitably, you will be spending at least a little more than you think, and your savings will feel it. Now, seeing that number in your savings account drain fast may make you dizzy, but before you go there, relax. Chances are, you'll be getting a bonus in the near future, and then a tax return soon after if you're lucky. Whip out your banking app and TurboTax, and take a look at how much you got last year. If you're smart, you'll put all that extra cash, however little it may be, back into Mr. Savings. See? Not so bad!

GET YOUR INBOX IN CHECK
How many "BLACK FRIDAY SALE!" emails do you think you'll get? Too many. Download Unroll.Me and put all those subscriptions into one email digest so you can see all the deals you want to know about in one place. Stress level: less.

Feel better? Thought so. Happy holiday shopping!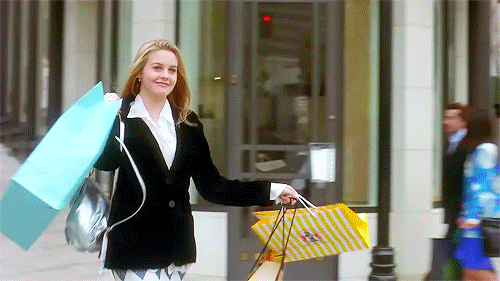 Comments
comments